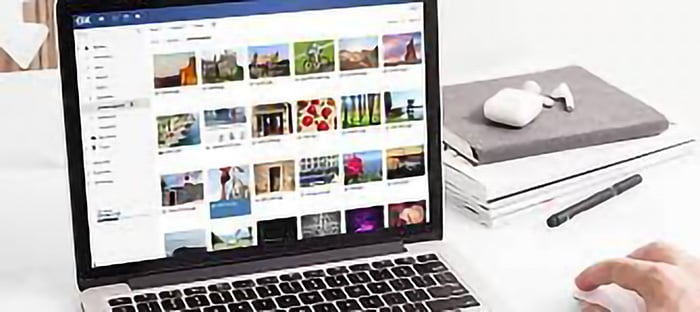 We are excited to announce the release of three new major product versions: OX App Suite and OX Documents are now available in version 7.10 and OX Guard is now available in version 2.10.
In version 7.10, the easy to use communication and collaboration solution OX App Suite comes with a fresh, new design to further improve user experience and provide the latest in user interface trends. Based on user feedback, market trends and usability expert's advice, Open-Xchange has adopted the new App Launcher, a quick-launch icon that contains all of the OX App Suite applications. The app launcher is located in the top bar, uses less space and reduces clutter. With one click users can select the OX App Suite module they would like to navigate to from all available applications.
OX App Suite now uses floating pop-up windows for emails and detailed views. This means that composing an email or viewing appointment details will now be done in separate pop-up windows. Floating windows enable users to perform several activities at the same time and minimize inactive windows to a taskbar. The new window concept replaces the formerly used tabs within the navigation bar.
A new calendar makes it even easier for users to navigate through their appointments. A mini calendar is always available to allow users to quickly navigate to specific dates. We've introduced a new layout that displays a full year view. In addition, users can customize which calendars they choose to display using a checkbox. This provides users the flexibly to combine various calendars and appointments based on what's needed in the moment. Users can now easily integrate data from external sources to import public holidays, sports schedules and more. Now providers have the option to add public calendars managed by 'Schedjoules'. Schedjoules is a service that provides access to millions of public calendars and local events, worldwide. Please note: the use of Schedjoules is optional and requires a license.
Along with OX App Suite 7.10 a new version of the online document editing solution OX Documents will be available. OX Documents 7.10 introduces an optimized preview of spreadsheets allowing users to scan the content of attached, shared or uploaded spreadsheets quickly.
Cut, copy and paste commands are now available in all context menus of OX Documents. They are one of the most frequently used commands in office desktop applications that save time and dramatically increase efficiency. A format painter was introduced with OX Spreadsheet and is now also available in OX Text and OX Presentation. The format painter is used to apply the same formatting from one item to another. This handy tool saves time when you have performed multiple formatting to an object and want to apply the same formatting to several more objects. It also provides new tools for cropping images, indent paragraphs and customizing shapes. The new OX Documents suite delivers significant performance improvements, boosting users' productivity.
OX Guard provides extremely simple security for emails and files. With version 2.10, OX Guard comes with guest inboxes. External recipients of emails encrypted with OX Guard now get the full OX App Suite experience as guest users. They get an inbox listing of their encrypted emails and have the ability to reply right from within that inbox. Providing the full guest user experience for OX App Suite and the ability to send secure emails to external users opens up new possibilities for lead generation.
Please visit our What's New page for more information and details on the new releases.