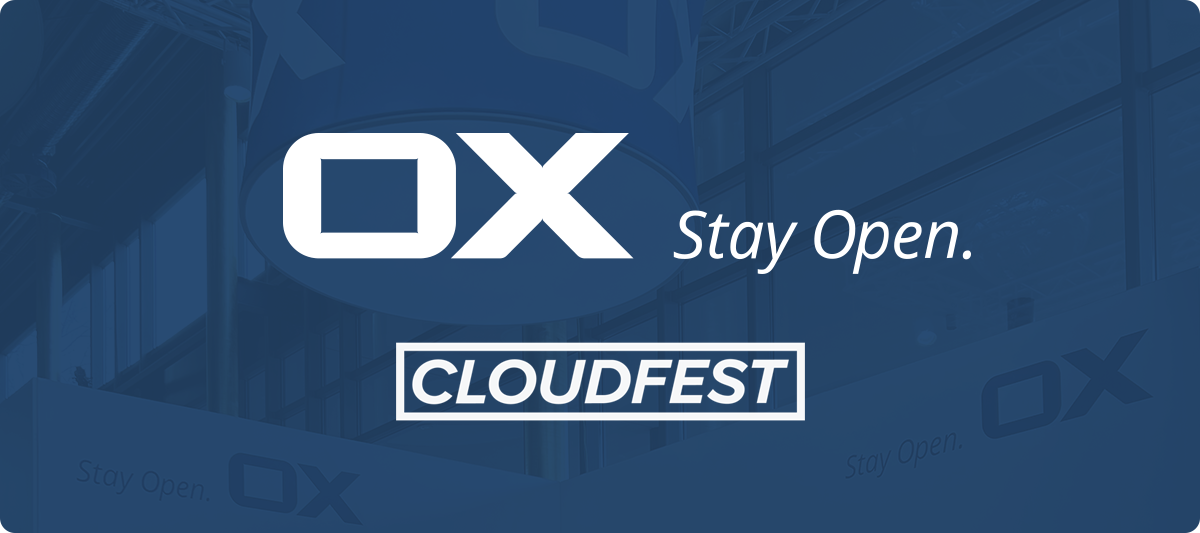 Last week, the Open-Xchange team was at Europa-Park in Rust, Germany for CloudFest 2023. It was a very different event to the one last year – which was our first in-person event post-Covid.
This year was much more exciting! There were no (or very few) masks, no tests to allow entry, and many more people (8,000 was a number I heard) – all there to meet old friends, make new contacts and find out about the latest trends in cloud-related technologies.
We had lots of great meetings with web hosters, both in our meeting room at the show - and in the bar, which is one of the great things about CloudFest 😀.
During our meetings, we showed our latest product developments, including behavioral upsell, which is built into OX App Suite, and we discussed on many occasions how hosters can increase profit by working with Open-Xchange as well as our product roadmap, which includes exciting developments like Progressive Web Apps.
Naturally, top of everyone's mind was AI and its application to the hosting industry and cloud services, and this was clear in our conversations. Our CEO Andreas Gauger took part in a panel discussion – which included an AI bot as a panelist and looked at the challenges and opportunities for SMBs around AI, especially in communications. In the discussion, Andreas pointed out that text communications are perfectly suited to AI, particularly email, and how it can free up time and make things more efficient – whether it's sorting and prioritizing emails or auto preparing responses, it will just make things easier.
We could demo exactly that – a Beta of AI integration into the OX Cloud platform, which delivers a range of innovations for SMB users, including email analysis, auto-completion, natural language translation, and sophisticated response generation – all of which are designed to give users a better understanding, remove language barriers and allow for more efficient communication.
In our keynotes, we also covered innovations for our Dovecot and PowerDNS products. Michael Slusarz introduced the newly architected Dovecot Pro 3.0 – the next evolution of our market-leading email backend platform, which has been adapted to modern operational environments to maximize availability while lowering costs. On the PowerDNS side, Neil Cook discussed how PowerDNS Lightning Stream further optimizes the Authoritative Server and improves scalability and high availability, whilst reducing operational complexity.
Thanks to everyone who met with us at the show, and the teams that made it possible – including those from Open-Xchange, Fuago and CloudFest. We now look forward to CloudFest USA 2023 in Austin, Texas (May 31-June 3, 2023), then CloudFest 2024! Save the dates to come and meet us (again)!