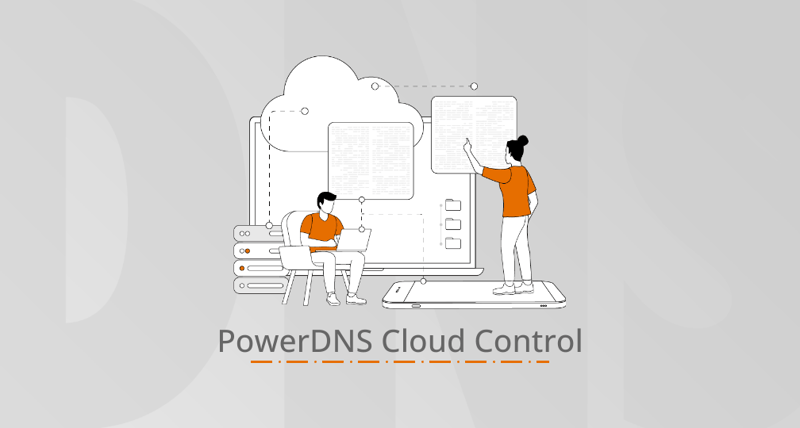 Many OX PowerDNS customers benefit from automation, which increases the speed of deployment, enhances efficiency and improves service reliability. Ultimately, this lets customers stay competitive and helps them meet today's DNS requirements.
Until now, this has been achieved by providing and supporting Ansible roles for all components of OX PowerDNS. Ansible is a market-leading IT automation engine that allows writing repeatable tasks in a playbook format, which can be executed automatically. Together with the Open-Xchange team, customers create Ansible playbooks that automate the deployment, configuration and lifecycle management of OX PowerDNS software.
This approach is supported by OX PowerDNS' network function virtualization (NFV) toolkit to orchestrate and automate virtualized network function (VNF) software appliances on virtualized infrastructure. The OX PowerDNS NFV toolkit lets service providers build deployable, supported VNF images for specific software releases and operating systems, again utilizing the extensive Ansible support built into the software.
However, to meet future market needs, including those required by 5G, providers need to go one step further, and this is where a 'cloud-native' approach comes in.
5G promises enhanced mobile broadband (eMBB) to further increase overall mobile performance and support the transfer of large amounts of data, for example, for high quality video streaming on the move. It should also enable massive machine type communications (mMTC), based on connecting an enormous number of sensors and devices in various industry sectors. Finally, with ultra-reliable low latency communications (uRLLC), 5G will underpin new ways of doing things, like autonomous vehicles and remote surgeries.
In order to deliver all of these promised benefits, however, changes to the DNS setup are required, for example:
Mandating that DNS services are located as close as possible to the air interface to minimize the DNS latency will mean a much higher number of smaller DNS servers than in legacy networks;
High localized cachehit ratio and CDN support requires caches to be localized as close as possible to the end-user in order to avoid cache fragmentation;
Automating deployments and ongoing maintenance of potentially hundreds or thousands of small DNS servers requires a new approach to isolation, orchestration and control plane functionality.
As a result, network operators should be looking to apply a cloud-native approach to their DNS solution to meet the significant DNS changes required.
Adopting this approach, and moving from monolithic applications to loosely coupled microservices, makes extending and scaling of specific components possible. This is important for geographic distribution where DNS servers run in hundreds or thousands of locations to deliver low latency. In the same context, it also deals with the current restrictions of edge compute hardware by eliminating VM overhead with containerization. The huge number of servers are automated, orchestrated and managed during their lifecycle using a standardized control plane.
As a result, a cloud-native setup naturally allows a reduced time to market, by avoiding time- and labor-intensive deployments. This, in turn, brings down costs and lets providers spend more of their IT budget on innovating, rather than just "keeping the lights on".
OX PowerDNS recognizes that cloud-native is not just about containerization, but rather a wider landscape of related technologies (see https://landscape.cncf.io). The first release of OX PowerDNS Cloud Control, the cloud-native version of OX PowerDNS which will be available in Q4 2020, therefore integrates with a range of technologies in different areas. For example, new OX PowerDNS releases will be available as Docker images to support containerization. Kubernetes is also used to establish state-of-the-art orchestration possibilities, while the initial deployment is handled with Helm charts. All OX PowerDNS software components expose metrics, which are aggregated by Prometheus, providing data for monitoring and alerting; The data is visualized using Grafana.
Version 2.0 of OX PowerDNS Cloud Control is scheduled for 2021, and will bring all of the cloud-native components together for operators, giving operations a graphical way to visualize, configure, monitor and even deploy cloud-native OX PowerDNS software: The 'Cloud Control Single Pane of Glass'.
Please reach out to us if you would like to receive more information on the upcoming release of cloud-native OX PowerDNS or to learn more about our roadmap for OX PowerDNS Cloud Control.