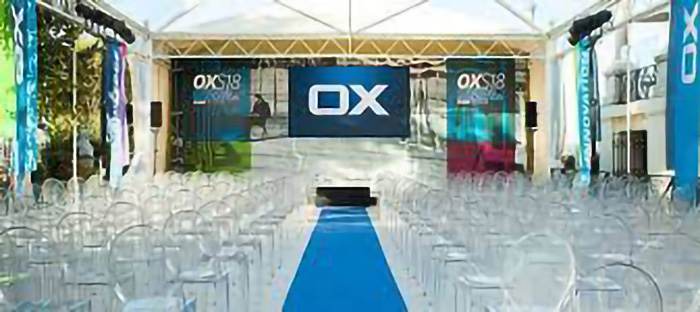 Our 10th European OX Summit has now closed its doors and was a great success! I wanted to say a big thank you to all our partners, customers and the OX team for helping to make #OXS18 as special as we'd hoped it would be.
As with our previous summits, there was no shortage of fascinating discussions and quality networking opportunities with engaged, knowledgeable people over excellent food and wine, this time in the wonderful city of Rome.
Each summit has its own particular look and feel, and Rome 2018 was no exception. Fittingly, in the city that is home to the famous Roman Forum, there was a particularly collaborative atmosphere, with the emphasis on smaller, targeted meetings between customers, partners and ourselves. This allowed us to really get into the detail and focus on what is important to our customers and partners.
This summit also had a strong product presence, allowing customers and partners space to share their thoughts with one another, and hear from our product team on how we plan to evolve the portfolio.
We also had some great presentations highlighting customer success stories, such as TalkTalk, who shared their experience of working with the Open-Xchange team with other delegates, to create a truly seamless customer journey for their email users.
We're always trying to evolve the OX Summit experience and, fittingly for our decennial year, this was a taste of the direction we hope to go in the future. Going forward, expect to see a continued prioritising of space for partners and customers to share their experience of our products to a wider audience, as well as more break-out speaker slots with less emphasis on key-note speakers.
Finally, let's not forget the unique locations that have always been a hallmark of our conferences. That won't change but going forward we'll be focusing on venues that allow for expanded opportunities for meetings, networking and ad hoc discussions; in-keeping with our new approach.
To find out more about future OX Summits, stay tuned to our blog or sign-up for our newsletter.
Until then, have a look at some of the presentations and pictures from OX Summit 2018 in Rome.
Hope to see you all at the next Summit.