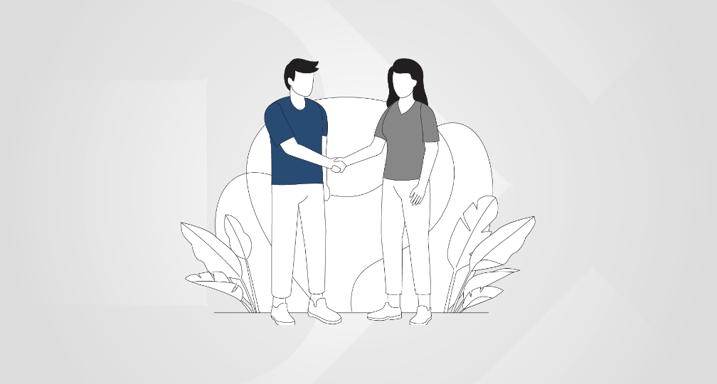 Delivers cost effective secure email and collaboration tools to SMEs and start-ups
Small and Medium-sized Enterprises (SMEs) and start-up businesses in Malaysia now have access to cost effective secure email and collaboration tools, as a result of Open-Xchange's latest partnership with Malaysia's leading cloud solutions and digital transformation provider, Bigdomain, and DotAsia – the Registry Operator for the .Asia Top-Level-Domain.

The partnership means that Bigdomain can now offer its customers who are registering a .Asia domain access to OX Cloud – Open-Xchange's premium email and collaboration platform, which includes email, calendar, address book, tasks, and drive – alongside a range of other tools, including internal software and web-based services.
The platform offers industry-leading security on three fronts: architecture, technology, and user features. All Open-Xchange data centers are SAS 70 and/or ISO 27001 certified and security officers keep the platform maintained to the highest security patch levels. Customers will also benefit from anti-malware and anti-spam as standard and can choose to boost their security with an Advanced Security option. This will add anti-phishing protection, easy-to-use email encryption and safe unsubscribe capabilities.
As a result of the partnership, businesses with little or no IT knowledge can seize the opportunity to digitalize their communications and allow them to benefit from being able to keep in touch with customers, partners, suppliers, and colleagues easily, cost-effectively, and safely.
Henry Tye, CEO of Bigdomain, said: "Although SMEs are often the most hard-pressed to go digital and keep up, they are also the ones most at risk of falling prey to cyber scams and hacks due to poor security in their software. As a web-based SME ourselves, Bigdomain has always placed emphasis on digitally transitioning businesses in a cost-effective yet safe way. This partnership has given us the opportunity to address security in this process, while also introducing our customers to a 'starter pack' of tools that can really improve their day-to-day work."
Edmon Chung, CEO of DotAsia Organisation, said: "DotAsia has always been an advocate for an affordable way to get small businesses up and running on the web. That said, security and stability of an open internet is a priority at DotAsia. The .Asia domain allows SMEs to address the local Asian market as well as across Asian borders. We believe that this collaboration serves as a foundation for companies to expand their digital presence across the Asia Pacific region."
David Poole, Regional Director APAC and Japan at Open-Xchange, said: "What OX Cloud offers is a secure feature-rich email and collaboration tool that can empower SMEs and start-ups and help drive more effective communications with customers, partners, and colleagues. This opens new channels and opportunities for companies of all sizes to help them compete effectively with more established brands."
For further details about OX Cloud, visit https://www.open-xchange.com/products/ox-cloud.