Delivers practical application of AI to underpin efficient communications for SMBs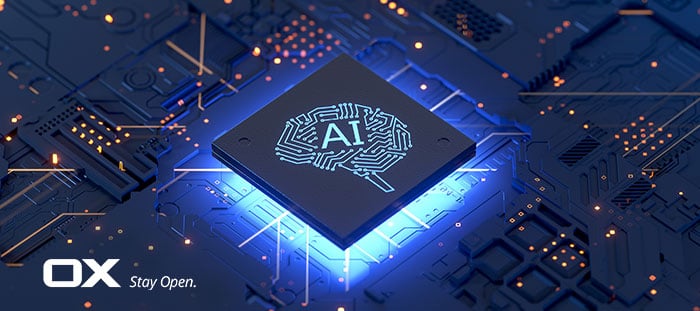 Small and Medium Business (SMB) email users will be able to communicate more effectively, with the announcement that Open-Xchange – the leading independent email vendor – has integrated Artificial Intelligence (AI) capabilities into its OX Cloud email and collaboration platform.
Previewed at CloudFest 2023, the tight integration of AI into the OX Cloud platform – which includes feature-rich email, calendar, address book, tasks, and drive – delivers a range of capabilities, including email analysis, auto-completion, natural language translation, and response generation. All of which are designed to give users a better understanding, remove language barriers and allow for more efficient communication.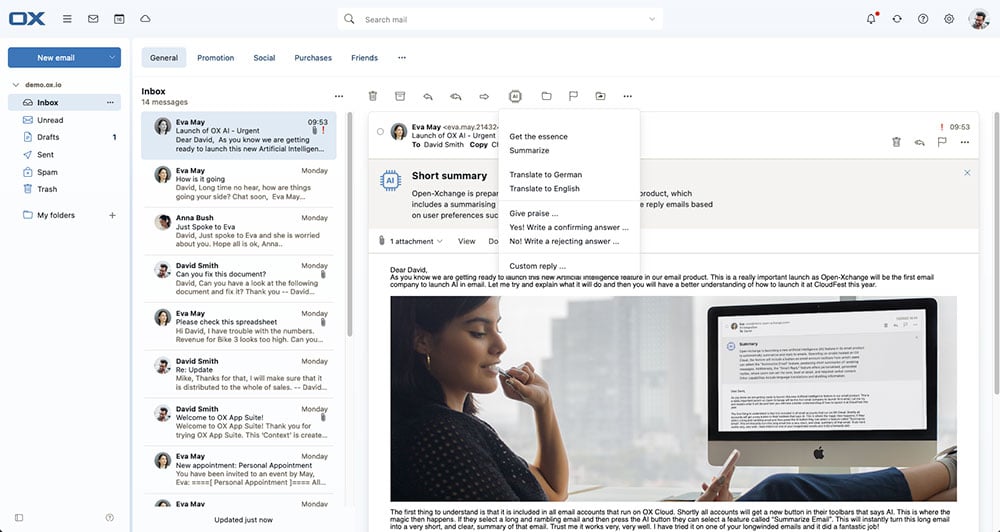 Andreas Gauger, CEO at Open-Xchange, said: "There has been a lot of talk about AI and how it is going to revolutionize the way we do things, but much of it has been theoretical. What we're delivering with this market first is an AI solution that is tightly integrated with our OX Cloud platform and highlights what this technology can deliver.
"In this first iteration, it gives users a set of easy-to-use features designed to streamline how they work – whether that's using it to accurately summarize emails, compose responses, or naturally translate content," Gauger continued.
For further details about the AI tool for OX Cloud, visit Open-Xchange's booth (H22) at CloudFest 2023 or for more information about the company and its solutions, visit www.open-xchange.com.