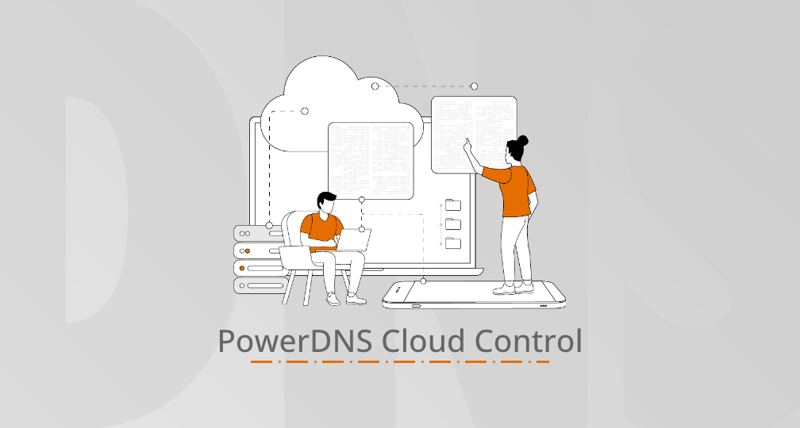 In previous blog posts we have outlined the need for cloud-native services and the benefits of cloud-native DNS in particular: Network operators benefit from a faster time-to-market by removing of labor- and time-consuming infrastructure management, enormous savings through deployment automation, and improved options to extend and scale individual components and microservices.
Traditional approaches, including NFV, are not efficient and agile enough to meet the demands of modern networks, such as next-generation broadband and 5G, with services that are highly distributed and deployed at the edge of the network. This is why telecoms providers are looking for a cloud-native approach to run their DNS installations (download our cloud-native whitepaper for more details) as well as other critical network infrastructure.
With this in mind, we are pleased to announce that Open-Xchange has launched the first version of PowerDNS Cloud Control – a cloud-native deployment solution for PowerDNS. It provides a highly scalable and distributed implementation of DNS, while simplifying deployment and scaling for operations teams. Customers benefit from a more efficient resource usage and a cost-effective way of scaling DNS installations to future needs.
PowerDNS Cloud Control offers a combination of containerization, automation, orchestration and lifecycle management, as well as monitoring and alerting. It leverages the power of Kubernetes and containers to simplify the deployment and management of as many instances of the OX PowerDNS Recursor and DNSdist as needed.
These features let operators provide low latency DNS services and make another step towards their next generation networks, with edge computing for IoT devices, 5G and other low latency services delivering all of the benefits of the full 5G vision.
The first major version – PowerDNS Cloud Control 1.0 – offers the possibility to deploy PowerDNS Recursor and DNSdist on a Kubernetes cluster. It provides the official images needed to set up a complete cloud-native recursive DNS ecosystem in a telecom provider's network.
Specific Helm charts enable automated deployment and centralized lifecycle management. They allow operations teams to create instances, change configuration, add new services and apply upgrades. An advanced operator design ensures that most changes do not require restarting pods – a major operational advantage. Monitoring of the services is provided through the use of Prometheus and Grafana, as well as Kubernetes features, such as liveness and readiness probes.
PowerDNS Cloud Control 1.0 is the initial version of cloud-native PowerDNS, aimed at supporting operators in their move to cloud-native services. This version is 'lab-ready', which means that it is functionally complete and suitable for integration testing. It allows network operators to identify and test their individual requirements for a cloud-native DNS deployment.
PowerDNS Cloud Control 2.0 will be released later in 2021 and will ultimately allow for a fully scalable, telco-grade cloud-native DNS service. Version 2.0 will come with an expanded interface, a multi-cluster approach, support/certification of non-default container network interface (CNI) plugins, autoscaling and the option of deploying the PowerDNS filtering platform and PowerDNS Protect (for malware protection and parental controls ) on a Kubernetes cluster.
Please contact us if you are interested in cloud-native DNS with PowerDNS Cloud Control and want to learn more. We are happy to support your move to a cloud-native setup.