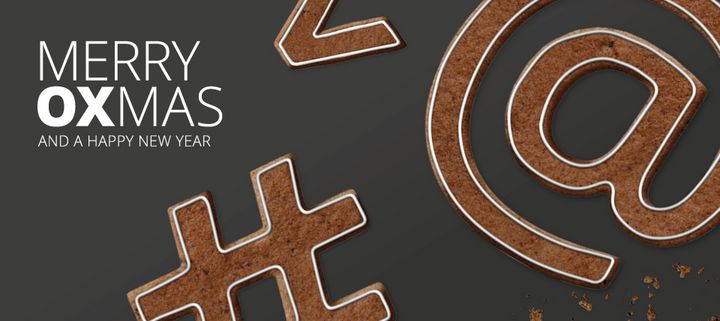 There is no time more fitting to say THANK YOU and to wish you health, happiness and prosperity as this year comes to an end. From everyone at Open-Xchange we wish you a happy holiday season that is full of joy, happiness and special times with your loved ones.
We also wish you a successful start to the new year. Thank you sincerely for a successful year of partnership and progress!
Make the world a better place: instead of giving gifts this year, Open-Xchange is supporting global initiatives and local charities:
Ambitious about Autism has been providing special education for children with autism since 1997. lt aims to raise awareness and understanding about autism, while also making sure policy makers know the importance of autism.
www.ambitiousaboutautism.org.uk
The Ocean Cleanup develops advanced technologies to rid the world's oceans of plastic. A full-scale deployment of the Ocean Cleanup systems is estimated to be able to clean up 50% of the Great Pacific Garbage Patch every 5 years.
Kinderhospiz Balthasar focusses on caring for the children with life-shortening conditions. For more than 20 years, the children's hospice in Olpe, Germany, has been a home-from-home for terminally ill children and their families.
Médecins Sans Frontières provides medical humanitarian assistance to save lives and ease the suffering of people in crisis situations in more than 70 countries.