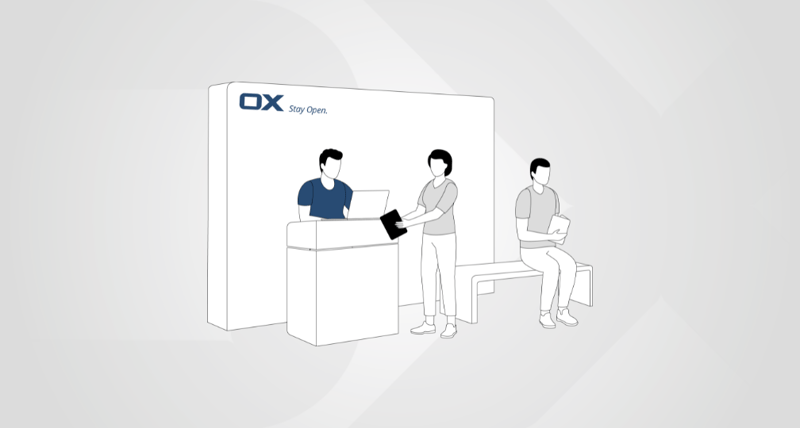 Ahead of OX Summit 2019 in Madrid, we wanted to announce this year's summit motto will be Keep CTRL of Your Business, which is very much in keeping with some of the product updates currently underway at Open-Xchange.
In a year where we've seen a 54% increase in the number of data breaches, the issue of security and privacy online will be at the forefront of everybody's mind. Meanwhile this month alone, we've seen Facebook admit to having lost users' voice clips, staunch criticism of Google's so-called "anti-tracking policy" for the web, and a Dutch probe over how Microsoft is collecting user telemetry data.
In this era of precarious privacy, it is becoming more and more difficult to maintain control - yet tech's oligopolies run riot. And this is naturally the reason that we are aligning with our customers in the hosting, service provider and ISVs segments to create what we are calling the Second Force.
The objective of this is to provide a real alternative to the OTT players that not only delivers competitive, open and federated Cloud services but also caters to the privacy and security concerns of consumers and SMBs. The overarching message here is that by working together we can create a real alternative to the incumbents - a "Second Force" - based on both innovative product offerings and a desire to maintain a free and open internet.
Since we announced Second Force in March, many of our discussions with service providers have centred around the initiative, with a lot of interest in learning how we can work together to help manufacture a genuine alternative to the OTT players. This is why we are now launching a new offering called OX App Suite Cloud.
This is an evolution of our current portfolio which offered deployment either on premise or as a customizable white-label SaaS offering known as OXaaS. These offerings will now be renamed OX App Suite OnPrem and OX App Suite Managed, respectively.
OX App Suite Cloud will be a standardised "aaS" deployment option for OX App Suite our Mail, Communication and Productivity portfolio, offering secure email, cloud storage and online office capabilities. With the option to deploy an OX branded version of OX App Suite, it offers not only more go-to-market flexibility for customers, but also an opportunity to be part of the Second Force and continue championing a free and open internet.