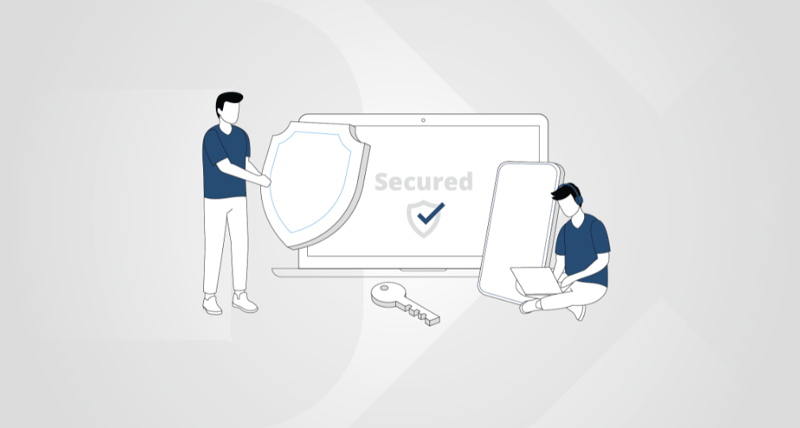 With our recent launch of OX Protect, we have also introduced a new product line at Open-Xchange: the security portfolio. Security is omnipresent at Open-Xchange. It touches everything we do, on a day to day basis. Based on secure software development and partnering with companies who specialize in communication, collaboration and data security, Open-Xchange provides customers with secure messaging and competitive protection products. The following introduces you to our security products.


OX Guard: Email and File Encryption
Security and data privacy is a growing concern. Today, both business users and consumers demand more privacy without adding complexity to their daily tasks. OX Guard was designed specifically with this in mind. OX Guard lets users sign, encrypt and decrypt emails and files easily—with just one click. This PGP-based security add-on for OX App Suite integrates seamlessly into our existing email and productivity apps. It works between OX Guard users, with other PGP environments and even for users without any security add-ons, thanks to a "guest account" feature.


OX Abuse Shield: Protection against Login Abuse
Most ISPs and Mail Providers have protection in place for SMTP abuse, but very few have the same protection for webmail and other services. OX Abuse Shield (formerly known as Dovecot Anti-Abuse Shield) protects against abuse in internet-connection authentication systems, including portals, webmail, IMAP and POP, SMTP and any other protocol. It comes with numerous features and integration options to provide reliable security and extend existing protections for authentication abuse, including anti-brute-force, compromised account detection and suspicious login detection. Because OX Abuse Shield is based on a scriptable policy engine, it provides complete flexibility to adapt to individual needs and regulations.
A new version of OX Abuse Shield is going to be released soon - stay tuned!


OX Protect: Safety for Families
Securing all of the various devices in your customer's home is vital to prevent cyber-attacks and close gateways to harmful content. But this can be tough when you have multiple smart gadgets and an entire family to protect. OX Protect provides your customers with parental control options and protects against malware, phishing and other harmful online content to create a safe browsing experience for their entire family, as well as protecting all the smart home devices from malware.
Your users are demanding privacy and security products more than ever before. Service Providers are now in the right position to meet those needs, address security threats and provide value-added services to subscribers. By actively protecting your users' internet experience and also offering features allowing them to take security actions themselves, you will benefit from more satisfied and loyal customers. Give your customers another reason to stay. Whether you decide to charge for additional security or include security options in your current offerings, OX security solutions open new business opportunities. And your customers will appreciate it.
Reach out to your account manager or contact us if you wish to learn more about OX security products!