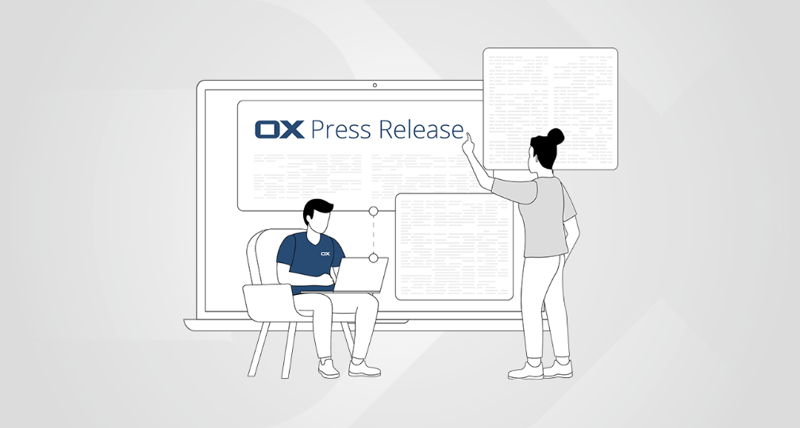 Email is the foundation of online communication. More than 269 billion emails are sent every day. Email usage continues to grow worldwide, and so does email market revenue. Email is an important part of your users' digital life. This is why Open-Xchange delivers cutting-edge email solutions to service providers for more than ten years. Open-Xchange's white-labeled email product, OX App Suite, equips users with a fast and robust tool that comes with everything they need to organize daily webmail activities: online, offline and on their mobile devices.
OX App Suite: Secure Webmail
Your users expect a fast, robust, secure email solution with an appealing design and great usability. This is exactly what OX App Suite provides. The easy-to-use email, communication and collaboration platform provides access to a wide range of white-labeled, open source-based applications. It combines webmail with contacts, calendar, tasks and a personal dashboard.
Mobile Apps: On the Move
Today's users demand flexibility. Availability across devices is no longer a "nice-to-have"—it is a requirement. To meet this need, Open-Xchange offers service providers brandable native apps for smartphones and tablets, and allows connections to third party tools. OX mobile apps let users manage their emails and synchronize their calendars, contacts and tasks. All apps are designed to be easy to use, easy to understand and easy to install.
Dovecot Pro: Superior IMAP
The OX webmail solution is based on the world's market-leading Dovecot Pro IMAP server. Dovecot Pro delivers high performance and provides various security options throughout the product. Its architecture offers maximum flexibility and scales up and out to hundreds of servers and millions of users.
OX App Suite is your chance to offer the email services and benefits that your users associate with your brand. All webmail-based modules as well as mobile apps can be branded your way—your logo, your colors, and your consistent brand experience. Our business model complements your monetization strategy. Whether you decide to bundle OX App Suite with other solutions or offer freemium and premium upsell plans, OX App Suite integrates smoothly into your package. You can also make use of our advertising options displaying non-intrusive, yet effective, email-specific ads through web and mobile UI, as well as mobile apps and desktop clients.
You can choose to host your version of OX App Suite yourself, or let us do the work for you. OX as a Service (OXaaS) is a highly scalable, fully managed and hosted delivery platform for OX App Suite. Open-Xchange applies product updates, patches and new releases, reducing the load on your IT staff.
Reach out to your account manager or contact us if you wish to learn more about OX email products!