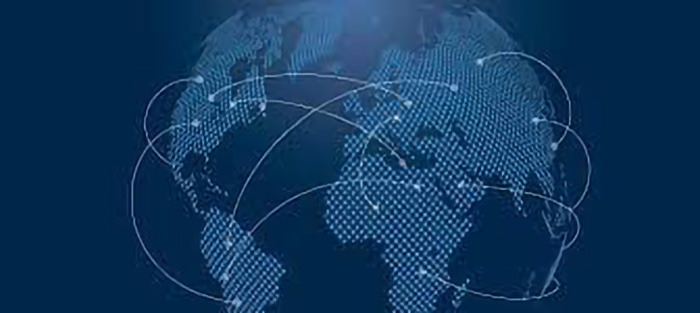 Internet service providers all aim to provide fast and reliable access. With the growing importance of the Internet and the explosion in the number of connected devices in a household, improving security is becoming increasingly vital. As discussed recently, there is a growing need amongst consumers for IoT protection and families are looking for solutions to protect and safeguard their household and families. Open-Xchange's OX PowerDNS platform services both of these goals by providing a network-based security solution and allows providers to offer Parental Control services for a secure and child-friendly internet experience for families.
By being a first-class DNS solution, OX PowerDNS allows Internet Service Providers to offer a fast and reliable DNS service to their customers, which in turn ensures that the service provider delivers a consistent user experience that helps users navigate the increasingly interconnected world. By providing DNSsec support and allowing DNS over TLS connections, OX PowerDNS from Open-Xchange helps ensure the integrity of DNS answers, so that the users know they can trust the destination of the domains they request. OX PowerDNS also comes with a number of tools to analyse DNS traffic patterns, pinpoint users that are causing suspicious traffic patterns, block DNS-based DoS attacks originating within a Telco's network, and prevent DNS tunnelling; all to ensure the integrity and overall quality of a provider's internet services.
Additionally, Open-Xchange enables telecommunication companies to offer advanced services to their customers, and offer subscribers a safer and more secure internet experience. By leveraging DNS, an important part of the internet's fundamental infrastructure, service providers can use our platform to screen unsafe sites, and if necessary, block malicious requests before they do any harm. This way, a network-based layer of security can easily be offered to all the subscribers of a Telco.
Another big advantage of providing a network-wide security layer, based on DNS, is that it not only protects your laptop and phone, but all devices on your Internet connection. This means it also covers your smart TVs, IP cameras, and all other kinds of IoT (Internet of Things) devices you connect to your home network. It does not require security software updates on each individual device, which, with the multitude of devices in a typical household, becomes quite a hassle in itself (if possible at all; many of the ' ready-to-go' connected appliances do not easily allow for additional on-device security).
As a reaction to a number of recent developments, encryption, which is fundamental in a private world, is increasing rapidly. Using a network-based solution is attractive since some of the current systems of protection do not scale that well with larger traffic bandwidths, of which more and more is encrypted; using OX PowerDNS allows for a scalable solution.
At present, there is an increased interest in Europe to make sure web users in the future can experience a certain level of protection from the service provider, towards malicious or inappropriate sites and malware, from the moment they type a URL into their browser. However, most of the service providers on the continent do not yet provide this level of protection yet.
There is an overall consensus that service providers need to step-up and seize the opportunity in front of them, playing a vital role in securing the use of Internet by using DNS to offer online protection as a value-added service.
As the trusted gateway to the internet, it's time service providers focus on the security they can add from the network. Increasingly, it's clear that they are in the best position to offer a network-based DNS-layer of protection, that works for all endpoints - from regular laptops and desktops, to smart TVs and tablets, and even fridges. The IoT is here to stay, and we need to make sure it's safe for all.