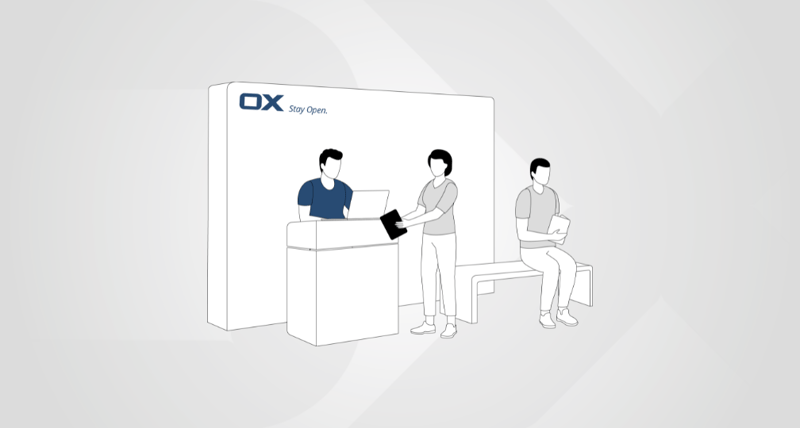 The hurdle seems to get higher every year, but this October the event team (and all the other OX folk involved in presenting, demoing and organizing) pulled out all the stops again to make our 11th European Summit in Madrid a resounding success. The program not only allowed us to get a flavor of Madrid and enjoy a private tour of the Museo del Prado but also provided a great opportunity to meet the Open-Xchange team, senior management, product experts and other delegates from the Hosting, Cable Carrier and Telco world. This year's venue, the Palacio Neptuno, and hotel location were situated close together in the city center and provided a great environment for the mix of meetings, idea sharing, exchange of business intelligence and technology and product development discussions that are the hallmark of a great summit.
Summit in a nutshell:
270 super engaged attendees from all over the world
48 customer sessions
15 top speakers
13 great partners and sponsors
On Wednesday afternoon we kicked-off the Summit with dedicated customer sessions. These sessions are an important part of the Summit and give us the opportunity to discuss ongoing deployments and projects, share feedback and discuss all things product and business related with many of our key customers from across the world.
The end of the day was a real highlight with a private tour and cocktail reception at the Museo del Prado for all Summit attendees.
Thursday and Friday were the OX Summit main days with various speakers on stage:

Future Digital Cities – The Case of Barcelona City
For our first keynote, we invited Francesca Bria, Chief Technology and Digital Innovation Officer for Barcelona. Her talk focused on the digital transformation, innovation and empowerment of the City of Barcelona, covering the power of openness and OSS, as well as control of technology and the need for ethical management of data and digital services.

OX Cloud Launch
Manny DeJesus, VP Product Email & Productivity at Open-Xchange, extended an invitation to join the 2nd force – and introduced our new SaaS offering, OX App Suite Cloud.

OX COI Messenger
Rafael Laguna, CEO and Robert Virkus, Director App Development at Open-Xchange launched the beta version of our chat application, OX COI Messenger. OX COI Messenger is an Open-Source app (built on top of the COI standard we have created) designed to bring a silo free, open approach to messaging, and unleash the full power of email.

5G & DNS Encryption
Another big topic at this year´s Summit was 5G and DNS Encryption. Neil Cook, VP Security Products at Open-Xchange and Bert Hubert, Founder of PowerDNS, talked about the deployment and security aspects of 5G deployments and how Open-Xchange can support customers as modern highspeed networks evolve.

OX Customer Center Stage
Summit visitors could also profit from the insights and experiences of some of our key customers and partners. For example, GoDaddy, IONOS, KPN and Plesk all delivered engaging and informative presentations sharing the ups and downs of projects and details of how OX products and services benefit their portfolios.

To view the presentations and get an impression of this year's Summit, please visit our Recap Page

As we wrap up another OX Summit, and start planning for next year, it's great to hear all the feedback from our Summit guests. Both positive comments and suggestions for improvements help us to continue to evolve OX Summit and continue to deliver the industry event that brings together software vendors and service providers committed to fighting the status quo, embrace new technology and business models and reject exploitative data practices.
As always, the next OX Summit starts when this one comes to a close. We're already been busy planning next year's event! We can't share the final details with you yet, but we'll be back!
Thank you to all who attended Summit this year, we look forward to welcoming you to OX Summit in 2020!