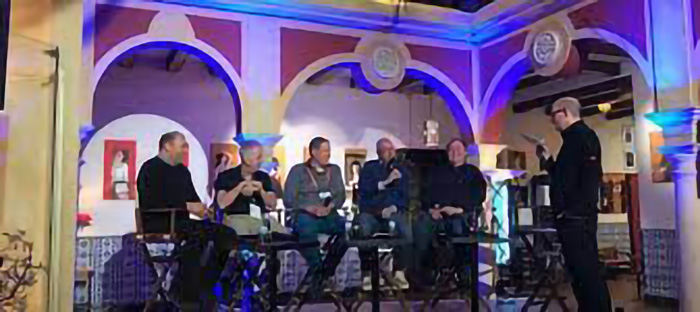 With over 7000 participants from all over the world, this year's CloudFest, in the Europa Park amusement park, was a party we at Open-Xchange really can´t miss out on.
For me this was my very first "Work Hard, Play Hard" CloudFest, formerly known as World Hosting Days. The conference had very long working sessions. The exhibitions ran in parallel to a packed conference program, from 9 AM to 6 PM, and then the networking opportunities and networking parties started. Open-Xchange participated with a booth, a night talk panel and discussion about the future of DNS, and a keynote with our very own Rafael Laguna: Hot Source: How Openness Can Challenge Tech's Oligopolies!
One of the hottest topics this year was COI - our emerging chat over email standard. Both our customers, and potential customers, were very interested in this technology. Especially how it had the potential to bring end users' hearts and eyeballs back to email providers, and provide a solid chat foundation for businesses. On the booth we showed many people a technical preview of our forthcoming COI app (version 0.3.0). Folks appreciated this very early, but already functional, Android preview.
With COI we have solved the chicken-and-egg problem faced by other chat alternatives: chat cannot be successful until users join (get an ID), but users won't join (get an ID) unless the chat solution is successful. Everyone already has an email address (ID) and with COI this is enough. With COI the experience gets better when using a COI compliant app, and even better still when using a COI compliant email service provider, but this is not mandatory.
The other hot topic was, of course, second force. This is our vision for creating an open, federated and viable alternative to the GAFAM players. Here we discussed what hosters and providers need to consider when selecting services that do not lock them into deals where margins will be squeezed, and control is being lost.
In the nights lots of networking and music events took place, as they say: "work hard, play hard".
If you would like to know more about COI, then please feel free to read all about it on the Open-Xchange COI web page.
Alternatively, if you want to get started building your own COI app then go to our COI development site.