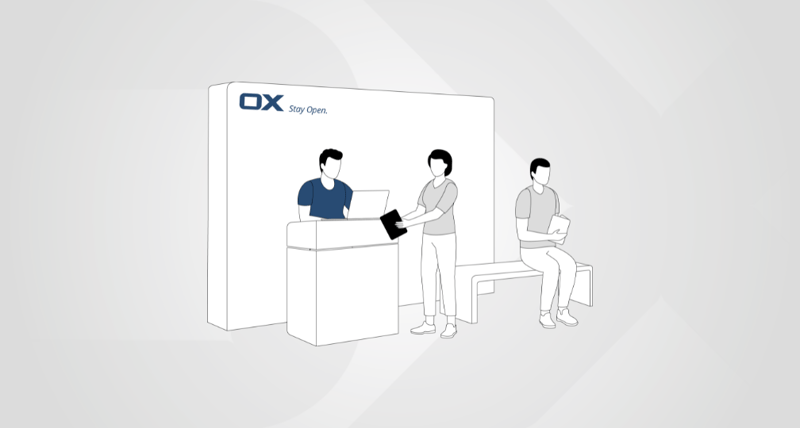 Last week, the annual CCS Insight Predictions event took place in London, UK, and Open-Xchange was right in the center of action providing know-how and solutions around DNS and 5G, DNS encryption and IoT security.
CCS Insight provides market information, analysis and intelligence for telecommunication, network, and other industries. Their team of analysts prepares insights into areas such as 5G, artificial intelligence, Internet of Things, latest communication devices and more. CCS Insight presents and shares some of their latest research and predictions during their annual Predictions event, where Telcos, network operators, cable providers and other Telco sector stakeholders come together to discuss the latest trends and challenges.
At this year's CCS Insight Predictions: 2020 and beyond 5G and its impact was again center stage. CCS Insight analysts and guest speakers discussed how 5G will change our business and personal lives and how the educational sector and aging population will benefit from 5G improvements after the first 5G networks go live in 2019 and additional networks are launched in 2020. CCS Insight also specifically pointed out the importance of network functions virtualization for successful 5G implementations and the growing demand for 5G-related open source software. Finally, in the course of running critical functions and applications closer to the user, mobile edge computing has been highlighted as a critical factor, too.
Another key prediction area was security. CCS Insight presented current and future challenges around network security for operators and consumers as well as organizations, issues with fake news and "deep fakes." They also forecasted a significant increase in security spending's for cloud service security.
Open-Xchange sponsored this year's CCS Insight Predictions event and presented its solutions around 5G, DNS encryption, IoT security and family protection. Our DNS solution PowerDNS is 5G ready and supports providers with their 5G network strategy where DNS is a key element for optimized performance and reduced latency. PowerDNS is relevant to many of the predictions that were discussed and can contribute to any successful 5G network launch. Providers seem to understand the rising challenge of "OTT DNS" and the importance of encrypting DNS traffic with DNS over HTTPS (DoH) and DNS over TLS (DoT).
Finally, with the launch of 5G services and the rapidly growing market for smart and IoT devices, we see a huge demand for IoT security measures including PowerDNS Protect. Protect offers Telcos and network operators the possibility to provide family protection and parental control tools to consumers. But it also secures home and SMB networks against malware, phishing and other malicious attacks. This includes protecting IoT devices from becoming infected or misused. Furthermore, Telcos and network operators benefit from PowerDNS Protect because this solution secures their infrastructure against botnet originated and other DDoS attacks.
If you would like to hear more about our DNS and security solutions, please feel free to reach out to you OX account manager or contact us directly.