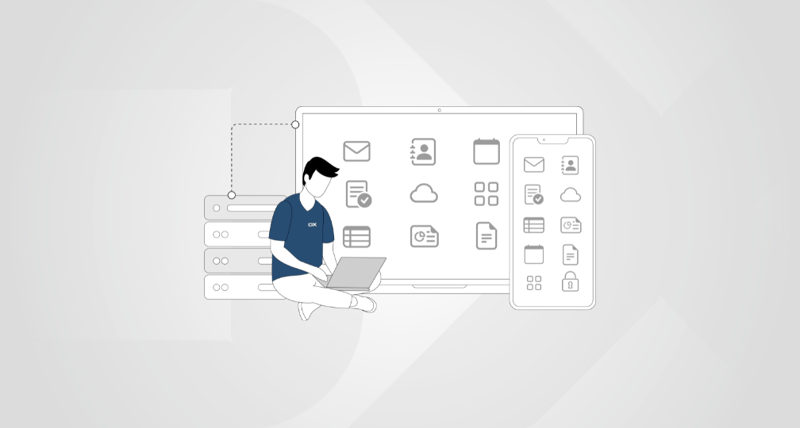 We are happy to announce that Open-Xchange has just released new versions for three of its products: Both the messaging and collaboration platform OX App Suite and the office suite OX Documents now ship as version 7.10.1. OX Guard, OX App Suite's security add-on, is available as version 2.10.1.
New features for end users
OX App Suite 7.10.1 comes with new features for end users including improvements for OX Calendar. Users can now provide a short personal message that's sent to all other appointment participants when declining appointments. For users who manage more than one calendar it is now easier to select from the available calendars when creating a new appointment. When creating a new appointment, users simply choose their desired calendar from a dropdown menu.
OX Calendar also comes with enhanced notifications. OX App Suite already provides audio and notification reminders for calendar appointments. Now users can receive email notifications too. Users simply need to activate a new "Mail" option in the reminder settings for an appointment. Once this reminder is set an email containing information about the appointment is sent to the participants' email address.
OX App Suite now also provides additional email security to users. By default, OX App Suite would either block or load all external images globally. With this new release Open-Xchange introduces an editable whitelist to allow specified domains or senders to be authorized automatically. Email content from domains listed on the whitelist, i.e. from trusted sources, are loaded without an additional confirmation.
Cloud deployment enhancements
The OX App Suite 7.10.1 middleware has been enhanced and endorsed for operation in the Amazon Web Services environment. Open-Xchange has reviewed the service portfolio of Amazon Web Services and functionally tested for better compatibility with certain AWS platform services. The following enhancements are now supported:
Support for Amazon Linux 2
Usage of AWS RDS
S3 Server-Side Encryption
Usage of Application Load Balancers
Transport Encryption
Database Connections
Hazelcast Connections
Please find more information on the middleware enhancements and all new features and functions in the OX App Suite v7.10.1 Feature Overview. Feel free to reach out to your OX account manager or contact us if you have any questions or need additional information.