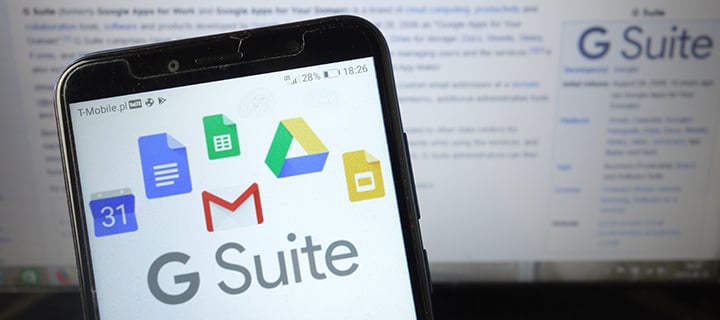 Google recently announced that, from later this year, it will begin charging for accounts that use custom domains with its Gmail/G-Suite services – a service that was previously free.
This has come as a shock to many small businesses. It will significantly impact many those who've taken advantage of the free services since 2006, both in terms of cost and complexity if they want to migrate away from Google-based services. However, it presents a real opportunity for resellers to offer a fully supported, proven email and collaboration tool to those businesses who are looking at alternatives.
Open-Xchange works with resellers to easily migrate Google users to their OX Cloud platform, helping to ensure continuity of communication and no loss of data.
OX Cloud is a fully hosted email solution that gives resellers access to:
Proven technology delivered via Open-Xchange's cloud platform
Powerful features for their customers
Everything needed to upsell

users to more advanced packages

Both subscription based and revenue share business models

with "No Cost, No Risk"
If you're not an OX Cloud reseller yet, you should look at all the features we offer for small business user and harness this new demand by offering a valid alternative to Google Workspace.
OX Cloud offers everything small businesses need to operate online: OX Mail, OX Calendar, OX Address Book, OX Tasks and OX Portal. Also, for those customers needing additional services, you can offer premium packages, which include Productivity (OX Documents, OX Drive and OX Drive apps, email undelete), Advanced Security (OX Guard, safe unsubscribe, real-time anti-phishing) and extra storage, as they need it.
OX Cloud offers more than 60 pre-built upsell triggers, with pre-set content and campaigns to educate, promote and upsell your users, delivering plenty of opportunities for email resellers and hosting providers to increase their ARPU.
If you are interested in becoming one of our OX Cloud resellers, get in touch here.