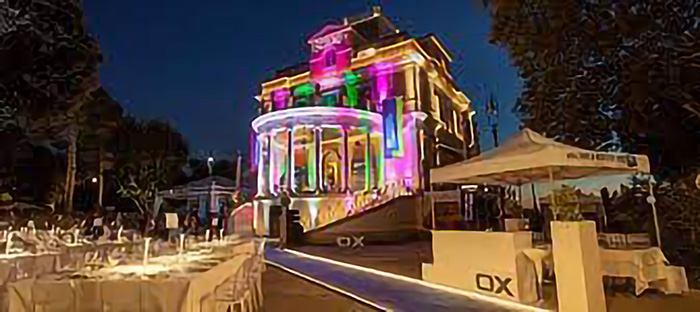 Following on the success of the 2018 OX Summits and a varied event schedule, we plan to continue the momentum into the first part of 2019 with a number of exciting events. Among the highlights we kick-off the year at the Univention Summit in Bremen and then move on to Brussels for FOSDEM, Spain for MWC, Rust in Germany for CloudFest and finish up with our US Summit in Louisville, in April.
Besides these events and our own OX Summits in the US and Europe, we'll be participating in various IT and open source industry events and venues. Here's where you can meet us in the first part of 2019:


Univention Summit 2019 - January 31 - February 1, Bremen, Germany
The Univention Summit is Germany's open source Hotspot of the year. On January 31, approximately 350 IT innovators from the business, administration and education sector will meet with software manufacturers and IT service providers in Bremen to exchange experiences. The varied agenda offers workshops, keynotes, a technician bar camp and an exhibition with around 25 IT solution providers. Under the slogan "Use your Identities," the Summit 2019 will focus on how organizations can retain sovereignty over their digital identities and use them for their own innovation and business models, instead of leaving them to some large international enterprises. Collaborate with us to explore how we can ensure control, transparency and competition in digitization over the long term.
FOSDEM 2019 – February 2 – 3, Brussels, Belgium
FOSDEM is a two-day event organized by volunteers to promote the widespread use of free and open source software. Taking place in the beautiful city of Brussels, FOSDEM is widely recognized as the best such conference in Europe. The goal is to provide free and open source software developers and communities a place to meet, share ideas and collaborate. Participation and attendance is totally free, though the organizers gratefully accept donations and sponsorship.
If you are coming to FOSDEM in Brussels on Feb 2-3, please make sure you do not miss the following presentations held by OX folks:
Break the Messaging Silos with COI
Sunday, 11:05 am – 11:25 am
Open and Federated Identities with ID4me
Saturday, 10.30 am – 11:00 am
DNS and the Internet´s Architecture: The DoH Dilemma
Sunday, 11:20 am – 11:50 am
ID4me: Using the DNS as a Directory for Identities
Sunday 12:30 pm – 12:55 pm
48forward – February 7 – 8, Munich, Germany
Our world is changing faster than ever before. We have to find solutions for problems that never existed before. We have to be innovative and disrupt our own mindsets to think differently. The innovation and future festival 48forward is all about future technologies, digital transformation, social developments and cultural change. Two days of conference program, deep-dive masterclasses and networking will help you to understand what's coming next and what will transform our lives and work in the upcoming years. 48forward unites more than 500 attendees and 80 speakers from all over the world, including our CEO Rafael Laguna. Make sure to visit his keynote: "Less talk, more action: how do we return to the open web?" on the first day at 16:00 pm on the main stage!
Mobile World Congress – February 25 – 28, Barcelona, Spain
MWC Barcelona's outstanding exhibition represents the most innovative products and services from more than 2,400 leading global technology companies. MWC Barcelona is the largest mobile event in the world, bringing together the latest leading-edge technology with a highly-rated conference program. It assembles today's visionaries to explore the hottest topics influencing the industry. MWC Barcelona features extensive learning opportunities from dozens of partner-led programs, GSMA seminars, summits, and more. Everything you need to know about the industry, today and beyond, can be found here. With more than 107,000 key decision-makers expected to attend, #MWC19 promises to expand your professional network and help you achieve your business goals.
Meet Open-Xchange at the North Rhine Westphalia Corporate Community booth B40 in Hall 6 and learn more about our mobile solutions and how OX can improve your business!
Cloudfest – March 23 – 29, Europa-Park, Rust, Germany
CloudFest is a series of conferences geared toward cloud, hosting, and internet service provider professionals. Focusing on three distinctive pillars—growth, connectivity and learning—this event offers attendees access to the latest technologies, innovations, and trends that make modern digital online communication possible. More than 7,000 potential customers, professional peers, and industry leaders are expected to attend CloudFest 2019 for a week dedicated to innovation, opportunity, and straight-up fun. Hundreds of exhibitors provide attendees with access to some of the most revolutionary products to hit the market.
Visit Open-Xchange in the exhibition at booth H20 and make sure you do not miss the late-night TALK powered by Open-Xchange on Tuesday, March 26, 10:15 pm in Hotel El Andaluz.
Open-Xchange Summit 2019 Europe – October 16 – 18, Madrid, Spain
We are proud to announce this year's European OXS19 in Madrid on October 16th – 18th. Save the date and stay tuned for more information!
Also, follow Open-Xchange on Twitter and Facebook, and subscribe to our newsletter to stay informed about where you can meet Open-Xchange!