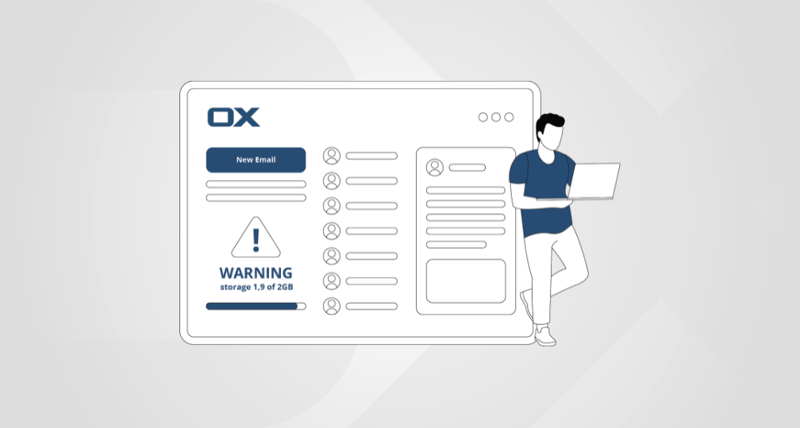 By Katie Smid, Senior Business Development & Product Operation Manager at Open-Xchange in cooperation with Linda Harnisch, Communication Lead at Customlytics
Certain types of apps have made their developers millionaires (or even billionaires); many others are not even generating enough revenue to break even.
As a result, one of the most common questions asked by app developers is around how much money they can make with a mobile app and which monetization model is most successful. Many apps mix a variety of monetization strategies to create one that suits them best and is in line with the product.
There is an incredible opportunity for apps to reach consumers; however, there is also huge competition. Therefore, you need to make sure your app and your advertising budget help yours stand out from the crowd.
Open-Xchange is committed to supporting your go-to-market programs, and monetization has always been an important part of this mix. Our OX Monetization experts in the OX Business Development team help you leverage your monetization strategy using cutting edge marketing solutions that will enable you to grow your business with value-added services and features. This is where app monetization models come into play.
Ensuring your mobile app is financially viable requires defining a monetization strategy from day one. Choose an app monetization strategy that will allow you to profit from your development work and costs, as well as complement your app's user experience and fit organically within the app. For instance, if you put ads into your app, make sure that this is done seamlessly.
Generating revenue by displaying advertisements in mobile apps has become a profitable method for driving conversions. Users are accustomed to ads in their mobile apps, but you should, nevertheless, put emphasis on user experience. Avoid intrusive or irrelevant ads that can damage user retention.
Our OX advertising specialists support you with individual customizations and configuration options, which integrates ads into your implementation and adapts to your needs.
Yet, there are also other ways of successfully monetizing your app and boosting your revenue, including subscription models.
The majority of apps monetize via freemium with the ability to unlock premium features with in-app purchases. Think of Spotify, LinkedIn or Apple, which introduced in-app purchases in 2009, and since then this model has become a tried-and-tested mobile app monetization strategy.
In-app purchases are also a way to charge for specific actions or items within your application, whether physical or virtual in nature. You can offer the basic features in your mobile app for free, but charge for premium content and premium features.
Predefined triggers in proven, meaningful locations help you increase awareness of up-sellable and cross-sellable products, while taking advantage of impulse purchase opportunities by removing barriers to sale. From a user's perspective, this is the easiest and most convenient way to pay, so you can expect the highest user acceptance and conversion rates.
Our Customer Success team can support you with designing the triggers, layers, settings panels, and highlight best practice and proven tactics to meet individual needs.
Without a doubt, there is big money in apps.
For more information, see our extended article about app monetization or contact Open-Xchange for details, specific questions, pricing and more.
PS: Please visit mobiledevelopersguide.com to get more information about the full handbook or download directly the electronic edition 'Mobile Developers Guide To The Galaxy'.