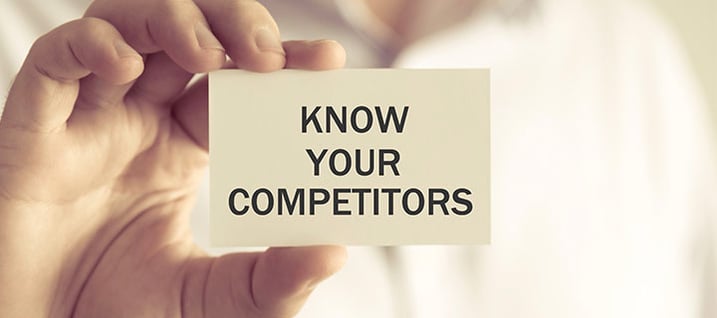 Being able to offer customers a wide portfolio of products and services allows email resellers and hosting companies to satisfy the many demands of the markets they serve.
Reselling Big Tech's products might look like an easy route to market, as almost everybody uses them daily and this familiarity and brand recognition makes them (relatively) easy to sell.
Tech giants are well aware of this – that's why email resellers and hosting providers are often on a low margin reseller model.
Selling big volumes, despite low margins, can still be seen as a good deal by many resellers and, if you are one of these, let me explain why you might want to rethink your position.
Big Tech companies are not your partners, they are your competitors.
You both target the same market, and they will always prefer to get a bigger slice of the pie and sell directly to your customers. Why wouldn't they? At the same time, your customer will always look to find ways to cut costs, and buying directly from them, without any intermediary, may seem like a better deal.
Sooner or later, though, you will lose your customers.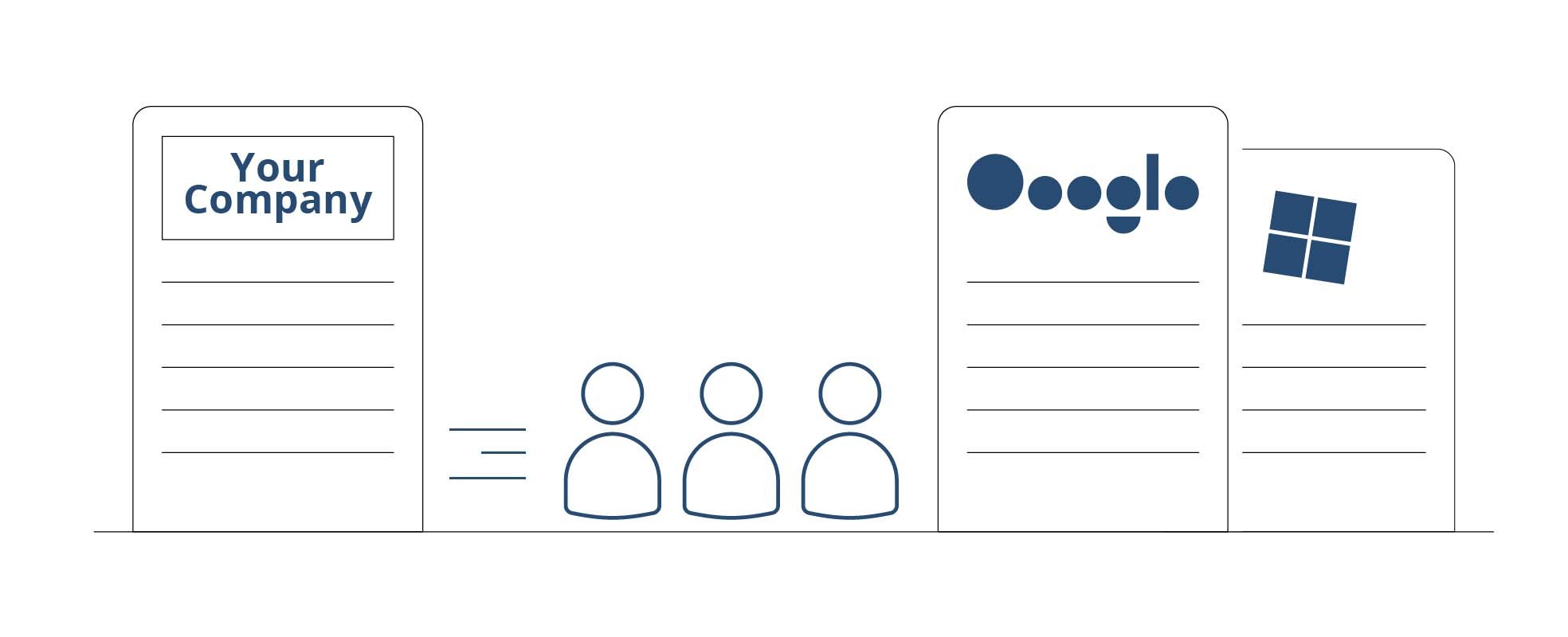 Moreover, the way Big Tech companies deliver their products means they can easily integrate new services that are currently part of your portfolio directly into their communication and productivity suites. They also have the benefit of tighter integration into their platforms, making for a more attractive product and consistent experience when compared to services you may provide that are not fully integrated.
If you resell Big Tech's products, you are basically "handing over" your customers to them.
Of course, some of your customers will always ask for these products, and it makes sense to sell them if there is a reasonable demand and you don't want to run the risk of losing these customers. However, you should also focus on providing an alternative solution that lets you keep control of the customer relationship, drive loyalty to your brand and products and maintain margins.
The alternative solution
OX Cloud, by Open-Xchange, is a fully hosted email and productivity solution for small businesses.
It makes it easy to keep your customers engaged and maintain your business, by giving you access to:
A proven solution delivered via Open-Xchange's cloud platform
Powerful features for your customers
Everything needed to upsell users to more advanced packages
Why should you consider it as an alternative?
Open-Xchange doesn't compete with you: Open-Xchange doesn't sell to end-users, just to email resellers, hosting companies and service providers worldwide. Additionally, OX Cloud is based on open-source standards, which means you will never be dependent on Open-Xchange. If you are not happy with Open-Xchange, you can always download the software and run it yourself.
OX Cloud adheres to the strongest data protection standards globally, and Open-Xchange will never sell your customers' data or use it for its own gain.
How comfortable will your customers be knowing that all their business information and data are managed by companies that makes data monetization part of their business model?
Finally, with OX Cloud, you get to keep your customers and your business. You can even white label the software so that it fits seamlessly into your own branded products. And you decide on your own pricing!
This all make your business more sustainable and means you don't lose customers!
Discover more about OX Cloud and the No Cost, No Risk revenue share business model.