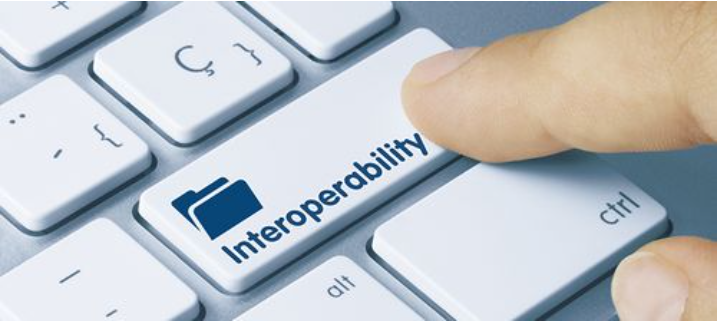 A group of 40 European tech companies led by Open-Xchange has written a letter to relevant members of the European Parliament, asking for strong interoperability requirements to be imposed on dominant internet platforms in core services like social media, instant messaging, cloud-based consumer services and search, as part of the upcoming Digital Markets Act.
We believe open standards and interoperability to be the founding principle of internet services – a principle that has enabled the internet's success in creating innovation, wealth and opportunities for end-users. For example, thanks to interoperability, you can generally access any website from any browser, or exchange emails with any email user, no matter which provider and software they use; and there are many web and email service providers of all sizes everywhere around the world.
In services like social media or instant messaging, however, there is no interoperability. Users are required to install each and every app to be able to communicate with its users, and thus they must create multiple accounts and share their personal information with multiple companies, accepting their terms and conditions.
There is no real choice, but also there is no real opportunity for competition. Only a few very big companies thrive, generally concentrated in a few parts of the world. European companies that would like to offer this kind of services are faced with the problem that it is very hard for users to move to a new competing service, as they would lose their contacts and history.
We think that it is the duty of European institutions to restore competition and protect the right of choice for European consumers.
"For SMEs in the European internet industry, interoperability can reduce the anti-competitive barriers created by the lock-in of established user bases into specific service providers, due to network effects or closed proprietary solutions," argues the letter. "New, innovative solutions can be brought to the market, creating jobs and wealth in Europe. Interoperability is key to Europe's competitiveness in digital transformation."
The letter has been signed by SMEs and larger companies from ten different European countries. In addition to Open-Xchange and PowerDNS, signatories include:
Independent and privacy-friendly email providers like Mailfence, Protonmail, Mailbox.org, Tutanota, Alinto, Cleanmail, Serenamail and Mailo;
Element, the company behind the open instant messaging ecosystem Matrix;
The IETF's videoconferencing provider Meetecho;
Other messaging companies like Agnitas and Catapush;
The maker of the /e/ open mobile OS, eCorp;
Large EU cloud companies like 1&1 IONOS, DHH and Seeweb;
Open-source vendors like Univention and Nexedi;
Open collaboration tool makers Nextcloud, Owncloud, Collabora Productivity, Abilian, EGroupware, OpenProject, and HumHub;
Open security companies like ecsec and Lwsystems.
The signatories also include Allotropia Software, c.a.p.e. IT, France Labs, Fromdual, Heinlein Support, inmedias.it, LinuxHaus Stuttgart, Linuxhotel, PowerDNS, Rapid.Space, .riess applications and X-net Services. Other European companies can add their subscription by signing up on the online form set up by the Digital SME Alliance.
If the EU wants to achieve more digital autonomy and independence from foreign vendors, mandatory interoperability for gatekeepers through open standards is the way to go.