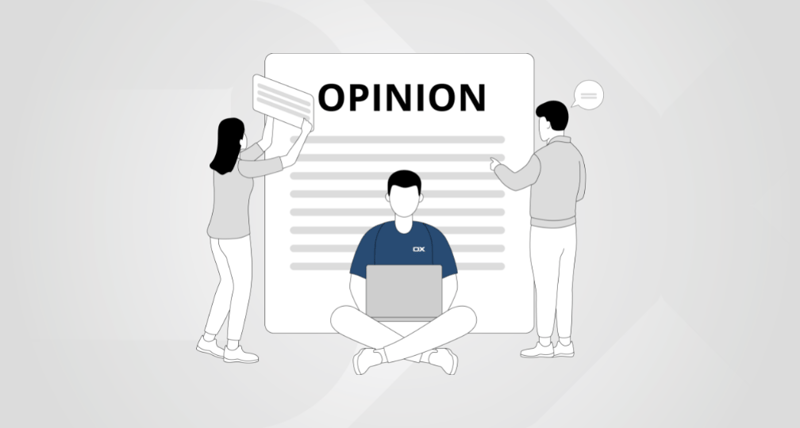 In March, Mark Zuckerberg published a blog post titled "A Privacy-Focused Vision for Social Networking", outlining Facebook's latest goals and addressing the company's plans to integrate Messenger, Instagram and WhatsApp.
While those commenting on the planned integration had already been critical of the potential security implications of linking the back-ends of these three platforms, the goals detailed in Zuckerberg's blog post have made way for even greater controversy. According to Zuckerberg, Facebook is redesigning itself around six guiding principles – with the penultimate principle being that of interoperability. This is an inherent contradiction.
The threat of the "mega-silo"
Where the original vision for the internet was one of a free and open network for communication, modern day chat systems have come to represent the exact opposite of this ideal. If a user decides that they'd rather move to a different chat provider, they face the challenge of convincing their friends and family to join them, and will lose their contacts and conversation history. In this way, chat systems lock in users, leaving us with walled, centralised silos. These silos lead to not only an absence of user choice, but a lack of competition and innovation.
While potentially convenient in terms of user experience, it's difficult to see what merging Facebook, Instagram and WhatsApp does for overall interoperability besides creating a giant mega-silo – strengthening Facebook's existing monopoly to the detriment of both individual data privacy and wider tech competition.
An alternative privacy-focused vision
So, what does online privacy for messaging really look like? In simple terms, it needs to be a messaging service that meets users' privacy demands with full openness, transparency and data portability.
In practice, this means that users should be able to communicate with friends or family across different platforms, with the option to take their existing data (e.g. photo archives and messenger logs from Facebook) and seamlessly transfer it to a new platform. This would also require a federated service – where anyone can set up their own servers and store their data where they want it. Only under these conditions can we say that users have freedom of choice with regards to how their data is used and stored.
Email reigns supreme
Built upon open, federated protocols, email offers the perfect, ready-made infrastructure for a new, open standard for instant messaging. By extending these existing protocols to include the functions we associate with WhatsApp, Messenger and other chat services (like read receipts and group message options), we can create real-time chat applications with privacy at their core.
Why email? Although various other methods of online communication, such as a social networking, have sprung up since email's invention in 1972, email has remained our most ubiquitous method of online communication, with 188 million emails sent every minute. It's worth noting that this number is over four times greater than the 41.6 million messages sent via Facebook Messenger and WhatsApp.
Email isn't just hugely popular. When you consider the vast number of internet services that require users to provide an email address in order to sign up, it's clear that email plays a central role in our online lives. As a result, a chat system built upon email protocols has immediate access to an enormous addressable user-base that will only continue to grow with time: Radicati predicts that the number of email users will reach 4.2 billion by the end of 2022.
With Slack recently announcing plans to enable users to share messages and calendar markers with non-Slack users via their email inboxes, it is clear that more and more chat providers are recognising that interoperability is the way forward. Ultimately, however, only the adoption of an open, federated standard will allow us to break free from the current silos and access a truly interoperable, privacy-focused chat system.